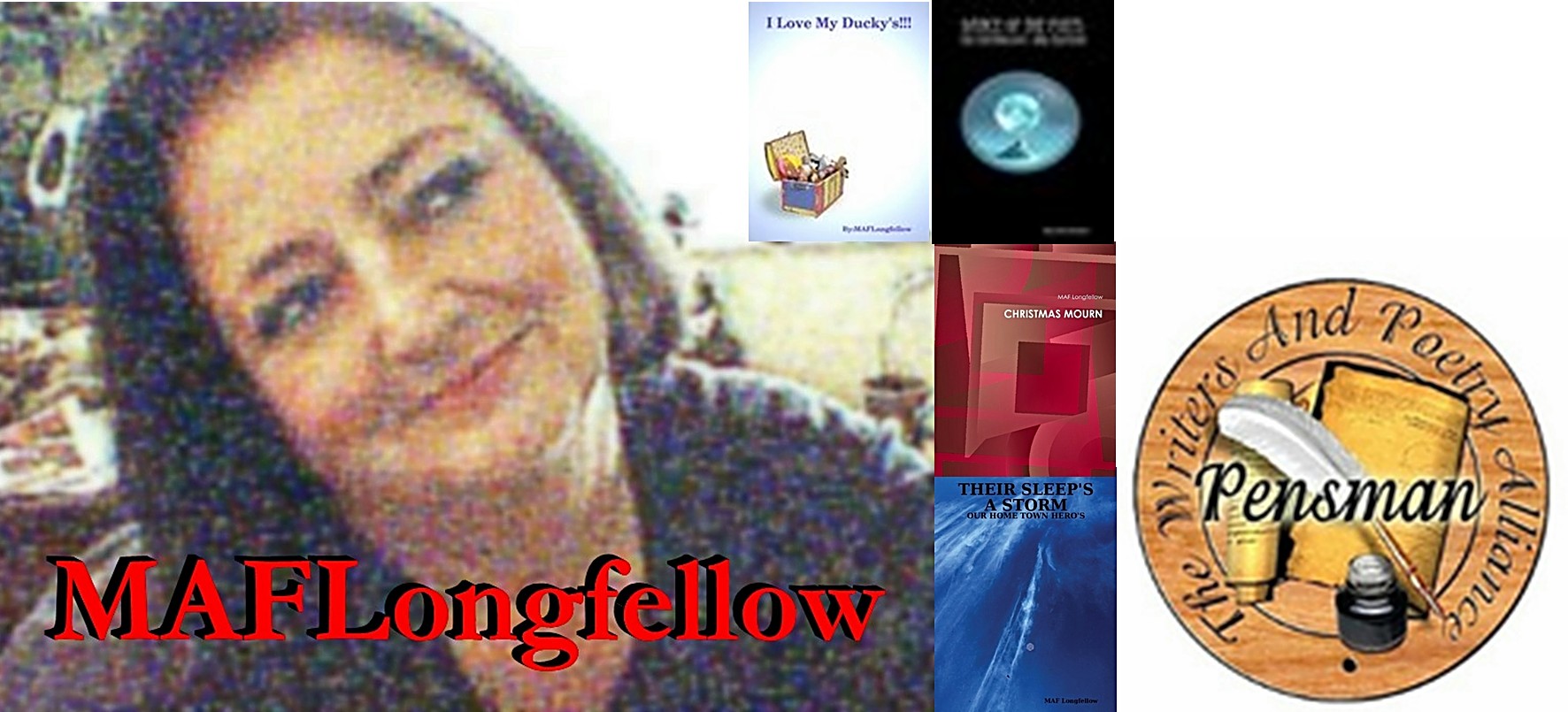 I am Poet MAFLongfellow seen here with my previous books and the award I have achieved from
'The Writers & Poetry Alliance Club Site"

This Page is to introduce you to my Latest Book which came about because my poem titled "Can You Hear Me Mommy" voted best out of this 2010 poetry antholgy book won me a free book publishing contract
:
Now as well as winning the book publishing as a A.P.F.P. published author and member of its sister firm the writers alliance I have this webpage and this lovely video to portray my winning book...


If you click on You Tube you will be able to see
video on full screen and by doing so you will also
earn me hits...
Here is My Latest Book's Cover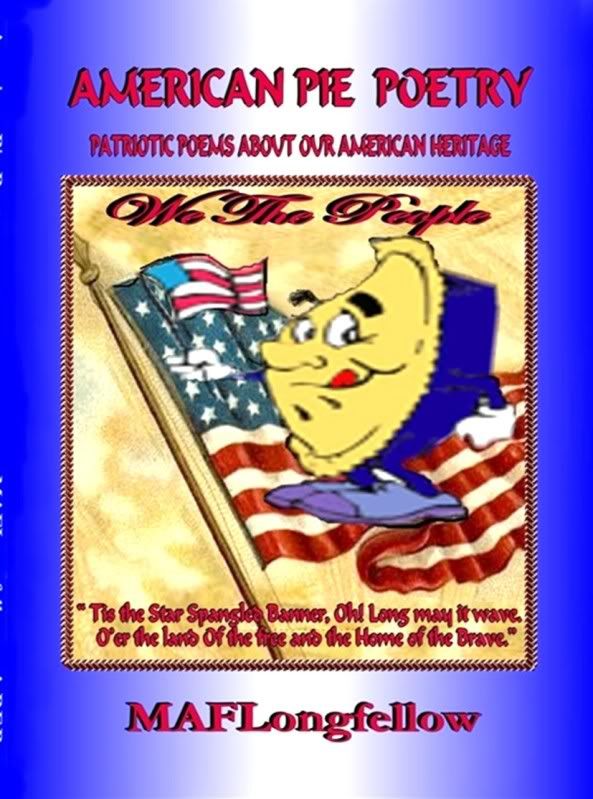 ISBN 978-1-4457-0021-2


This is a book full of poetry that is as American
as the American Pie portrayed in the title ...
Covering all aspects of life sad, tragedies, happy and jouful days the entertainers that entertained us ... in fact all
our life experiences in general, both past and present...
You will definately enjoy it and if you are American it's a must... Go purchase it from store here

http://stores.lulu.com/store.php?fAcctID=620220