Her Happiest Place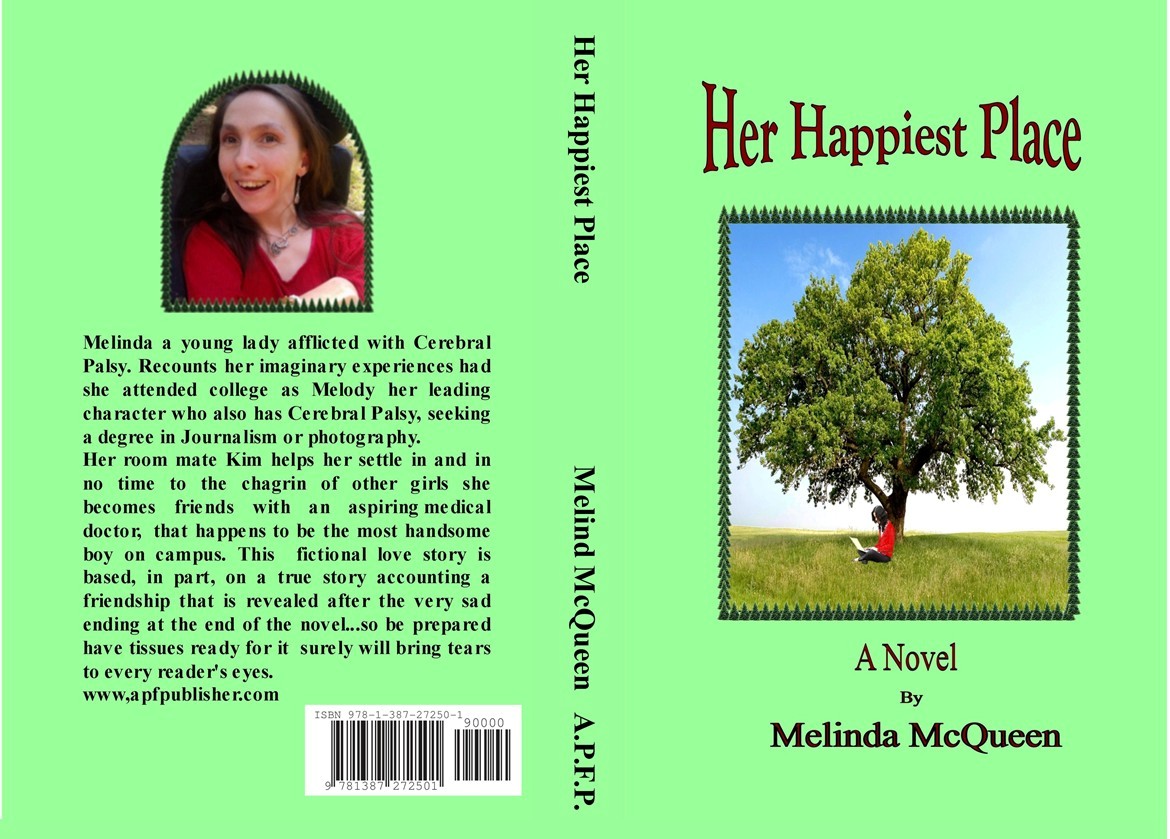 http://www.lulu.com/content/paperback-book/her-happiest-place/21557086
Click video above to look and enjoy
Comment
This novel will touch your heart and soul Melody,
a young lady afflicted with Cerebral Palsy.
Recounts her imaginary experiences had she
attended a college or university in pursuit of degrees
in Journalism and/or photography.
The novel is fiction, but is built around the dreams and reality
of the author. Her leading lady, Melody, has the author's #
Cerebral Palsy affliction, which made climbing stairs and
other conditions difficult. With the help of her college
roommate Kim and other friends who helped
take care of her on campus,
Melody was able to make her classes,
participate in social life on campus, and excel in her classes.
Right away Melody becomes friends with the most
handsome boy on campus, an aspiring medical doctor student.
Much to the chagrin of the girls on campus,
the story shifts to their ever-growing friendship.
The very sad ending will likely bring tears to the reader's eyes.
This is a fictional love story based, in part,
on a true story of friendship revealed at the end of the novel…
There is a mildly veiled surprise ending,
Read the novel, this is the first of many from this author
who is headed for the bigtime.
Robert Hewett Sr. ,
Published Author