MICHAEL L SCHUH

Hello I am Mike The Welcoming Liasion Officer at The Writers & Poetry Alliance here you can seen me with my books and the highest prestigious Bard Award...I hope you enjoy my web page ... on the left hand side of page you will see a couple of my poems, I chose these poems out of all the many I have because I believe they really do portray both me and my work very well... For I wanted to show my love of life and down to earth sense of humour and also my deep love of God...I hope you enjoy...To read more about me and all my books please just keep scrolling down the page ....Mike!
To me rain is the tears of GOD. His tears of love! HE produces each one to make all that He created believe in Him. From the smallest seed to the biggest tree, from the ant to the blue whale! But most of all the tears are produced for us the human race. If you have ever produced a tear because you believed It to be the true way of trying to get another to love you Then and only then will you understand these words I present to you...Love Mike
My Latest & Ninth Book
A GREAT BOOK WRITTEN BY MICHAEL L SCHUH NOT AS HIMSELF BUT AS HIS GREAT MOONSHINER CHARACTER WITH ALL THE SAME COUNTRY BUMPKIN HILLY-BILLY OUTLOOK ON LIFE ... ITS SUPERB SEE THE VIDEO...
Click Play To see video of all my books..
.

See My You Tube Video Here..With my own songs as backing Music
Book Eight My Song Lyrics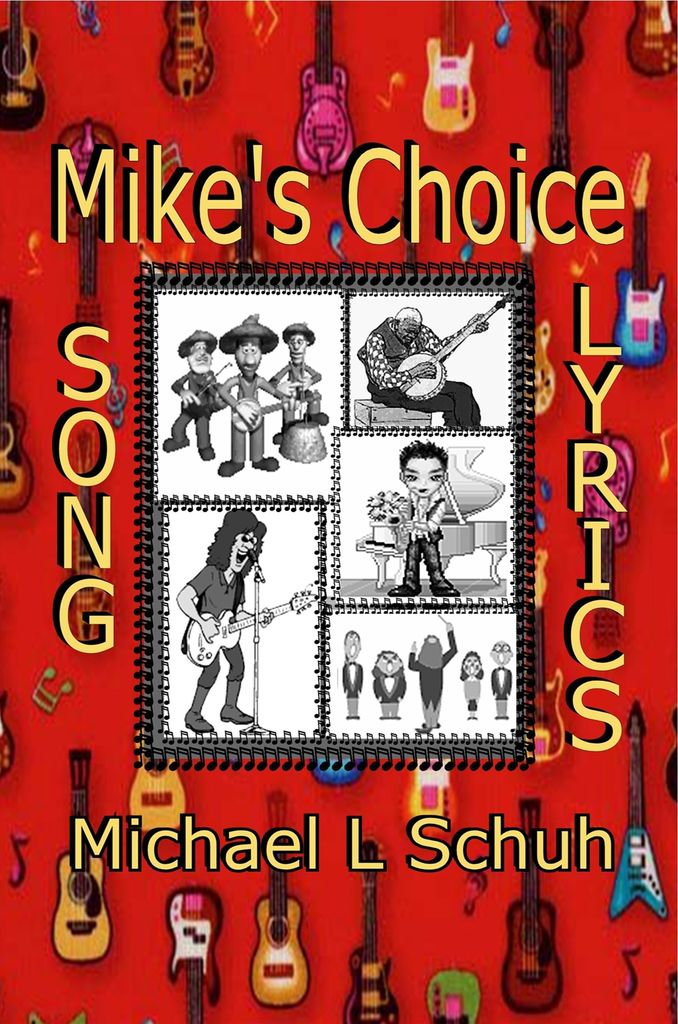 a book full of song lyrics covering all song styles, country and blues, varied topics, emotions and life...
Purchase Here:
Book Seven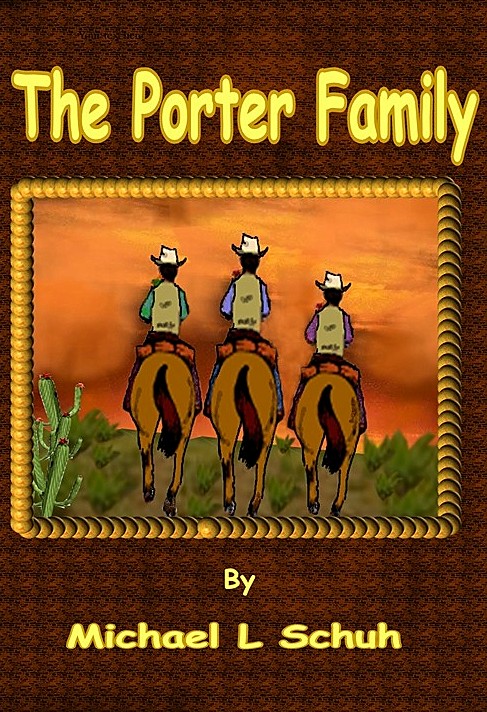 ISBN: 978-1-4092-4182-9 Cover design Pat Simpson
The Porter family is about a father left to bring up his two sons after the death of his native American wife 'Golden Feather' He eventually becomes town sheriff cleaning up the town to make it a safe place to live in. But all goes terribly wrong when gold is discovered in the nearby hills, to bring in miners, gamblers, wild women and thieves…thus making the Sheriff's job so dangerous he ends up getting very badly shot so that he can no longer intercede with the crimes leaving the town free to be taken over and be completely ruled by the saloon owner gambler 'Blackie Price' Who drives all the good people away but only after robbing them of all the gold they had gained from the sale of their homes and land…Eventually though the Sheriff gets his health back and along with his now grown up sons he plans to recruit others to help bring about the downfall of Blackie Price, by destroying the corrupt town that he had now built up….
Click to Purchase here
My Six Book
Cover design Pat Simpson
This Michael's second story book The Cross is about three sisters (triplets) each with their own disability living on a mountainside where they befriend a young man who has been brought up by wolves when he lived in a cave with them after being taken there by his parents to protect the gold that his father had mined for...This gold corrupts and destroys not only the young man but also corrupts two of the girls...Only Mary the most devout of the sisters is not tempted by it refusing to go on a spending spree like the others for she genuinely cares for the wolves that befriend her... this story told in an adapted rhyming couplets style is a wonderful read about love, life, nature and greed has a really good twisting climax with a really wonderful moral within... Michael is a great story teller and a wonderful natural rhyming poet as you will see by this book...
ISBN: 978-1-4357-5284-9
Purchase here
Book Five
ISBN: 978-1-4357-4650-3
Cover design Pat Simpson the two boys in picture are her two grandsons are also named Mike & Joe
A wonderful fictional story about another boy Mike living in the hills of Tennessee. A young boy who befriends Joe a lad greatly abused by his father, until one day after tragic circumstances Mike's parents adopt him to be Mike's brother... Joe is a very special boy loving and kind... An angel on Earth? Maybe for he does knowingly sacrifice his own life to help any animal in the wild that he see's in distress...Having no fear of wild Cats, Bears or Boars as he moves in close to help them... This is a very loving, very moving story that will be loved by all...Told in rhyme it just flows from page to page showing clearly one event in these boys lives after another... until they become young men then their lives take different directions with Mike going to fight for his country as a marine in the Korean War...Joe staying behind...
Purchase Click here
Book 4 My Wonderful Acheivement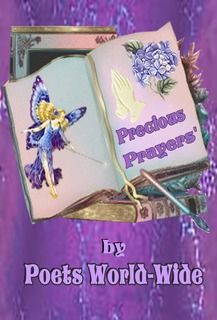 Cover design Pat Simpson
This beautiful book will reach out and touch all that read. Within this book you will find many poems of prayers asking for love and understanding, peace and good health not only for the sick but also for the young and healthy who worry not only about the ailments of man but greatly too about the troubles of the world... This is a book that will help any church, organisation or school where their is a need for prayers said...and it will grace any doctors or hospital waiting rooms. But most importantly this is a book purposely published to raise funds for Charity...The Ronald McDonald Houses
Cover design Pat Simpson
This is a very unique book where Mike has the main character a Hilly-billy moon-shiner writing the poetry within it. His poems portray the life he lives as well as the life style of all his hilly-billy friends. He has many tales about his daily life, his dog, his cap and his gun and of cause his moonshine drinking and his very run down home which he is so proud to say, "But It's Mine" YES! It is all his but get the book then you will find that you are thanking him for sharing it...
Mike This is a great poetic read that is both amusing and enlightening, a fantastic look at the moonshiners life that all especially men will greatly enjoy reading and seeing because the imagery is so well portrayed... a triumph for you at providing such a joyful read...Pat Simpson
BUT IT`S MINE' is absolutely delightful, and full of such fun reading! What a sense of humor he has, huh!! You did an excellent job putting the book together, as well. Very very nice! Char
To Purchase Click Here...
My Second Book
This is a wonderful poetry book full of many beautiful poems to show Mike's love of God.It is also full of many poems on love, marriage, joy and loss... Within it's pages there are many poems that all will relate too as these poems clearly portray the joy found with love, the pain found with loss and how God's love is there to support constantly.The cover designed by Pat Simpson shows the Cherub with the heart to reflect the love within and the Music,Dove and Ivy to reflect life! A great collection for all who love Spiritual Poetry buy it send a copy to friends let them too enjoy his words. This would make a great gift...
Purchase this book Here
...
This poetry book I found to be enlightening in both the content and the emotion I felt as I read each poem.. Each poem is well written with many good subjects and morals within the verse. The Author took me from very emotional poetry to a fantasy land to a Christmas adventure with many animals and characters. I thoroughly enjoyed it from cover to cover and I highly reccommend it for the spiritual value and subject material he has written of. There are lovely black and white photos that enhance his words also.. This book will be another one to add to my poetry collection. It is a pleasure for all ages also. Christina R Jussaume Author/Poet www.PoetessCRJussaume.com


My First book
This is Mike's First book is a good variety of poetry that covers all of life's emotions by all walks of life... within this book Mikes love of God can be seen along with his sense of humour and outlook on life. This book has a few poems including many about a moonshine making and drinking character who live up in the hills the main one loving to write poetry about his lifestyle...

To Buy it click Here
http://www.lulu.com/content/paperback-book/the-fruit-of-my-pen/7623493
...."The Fruit of my Pen" is a lovely poetry book that has humor.. spiritual poetry and poems of life and life situations. It is well written in many styles with the heart and essence of it's author. It brought smiles to my face and peace within my heart as I read the various poems in this collection. The poet writes with lots of emotion and good imagery all the way through and you feel as if you are the person the poem is about. I thoroughly enjoyed all of the poems within and would highly recommend it to anyone wishing a fine book for their poetry collection. Kudos to you Mike.. a lovely read...Christina R Jussaume Author/Poet... www.PoetessCRJussaume.com
If you like my site will you please do me a great favour by clicking this link to vote for my site
CLICK HERE TO GO TO OUR POETRY ALLIANCE SITE ...http://poetryandpublishing.co.uk/