Our Latest Fund Raising Book

Click here to
To enjoy viewing the video at full screen and leave
a comment click on YouTube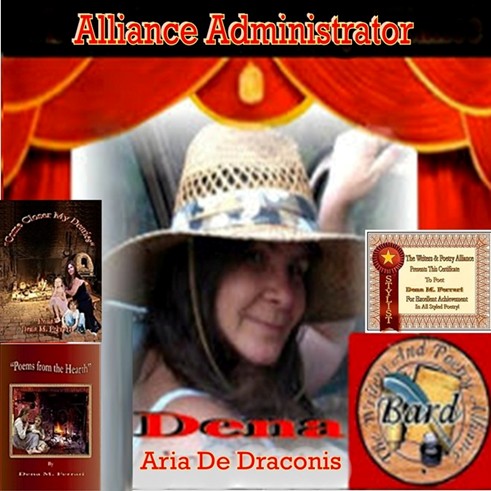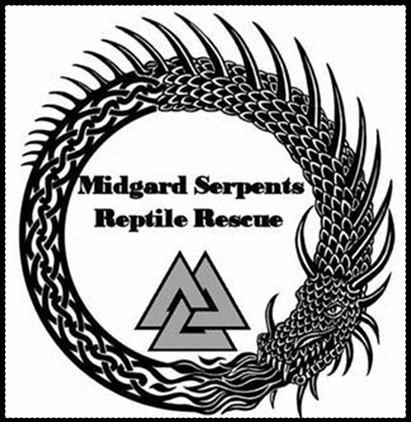 The Books Instigator The Charity We Support
From the humble bumble bee to the largest of beasts, each writer has brought our focus to the threatened creatures that need help from mankind. Earth's Rain forests decimated, polluted land, air and waters, mountains quarried.... so much destruction has made survival a true hardship. These creatures need their territories wholesome. They need to live in the ecosystem they once could thrive in.

Only mankind can return this Planet back into the pristine land, sea and air it once was.

Talented writers from the Publishing and Poetry site reach out to anyone and everyone who can help make this charity book a success for a wonderful rescue organization. All proceeds will be helping to fund Midgard Serpents Reptile Rescue in its mission to protect and save reptiles and exotics.

We, the Writer's World-Wide Alliance, are all honoured to be a part of this wonderful endeavour for the Midgard Serpents Reptile Rescue.

Midgard Serpents Reptile Rescue is a North Carolina Wildlife Resource Commission licensed wildlife rehabilitation center and are also recognized by the National Amphibian and Reptile Rescue Alliance and work closely with helping out a lot of the areas animal control centers and have even helped out the NC Museum of natural science as well...
Midgard Serpents Reptile Rescue are a Federal 501-c(3) Applied Corporation Registered with the state of NC as a Non-Profit Organization
For The Kidscape Charity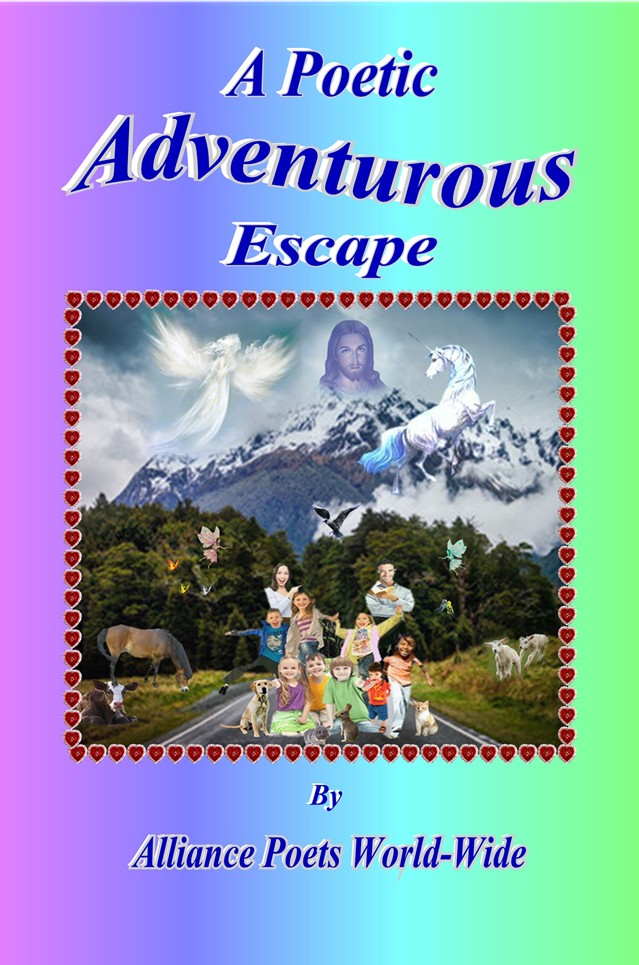 Come See The Video...Click Above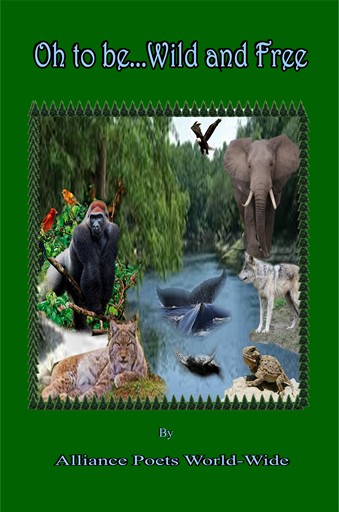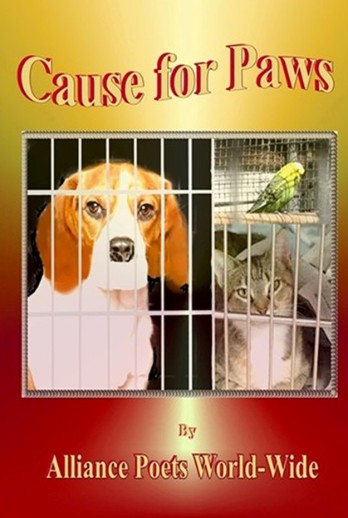 Welcome To Our Paws
Fund Raisi
ng Bo
ok

WELCOME
ようこそ





THESE ARE POETS SHOWING THEY CARE




これらは、気にすることを示している詩人です



Answering a call by George L. Eillison for poets to donate
some poems to fill a fundraising book to help aid Japan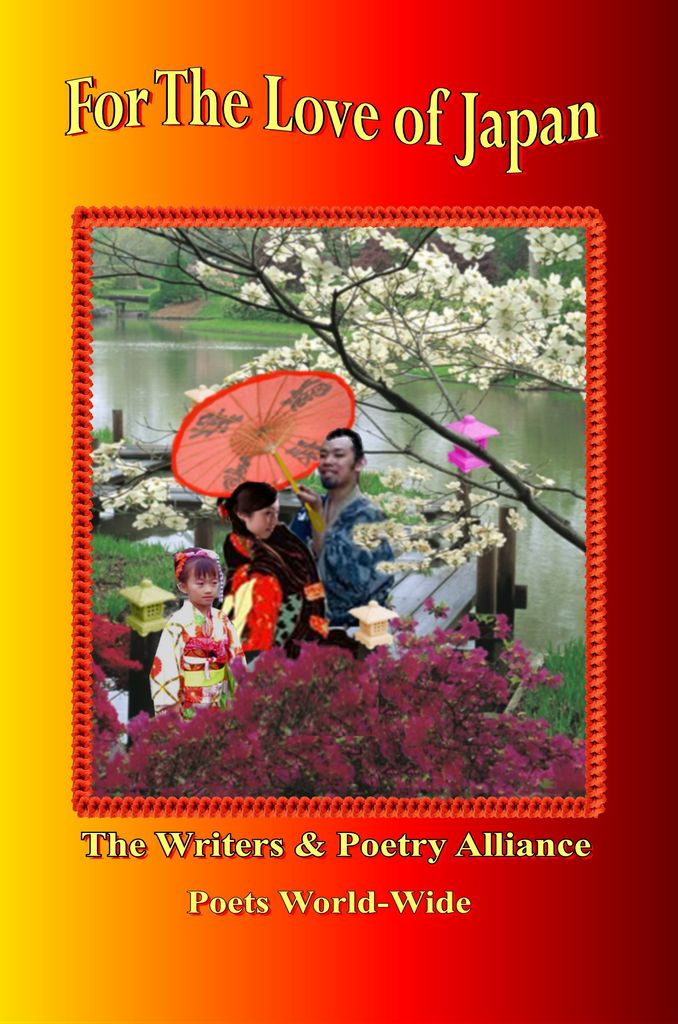 ISBN: 978-1-4476-7966-0
A most worthwhile book of poetry Written by Poets World-Wide purposely to raise funds through all the 100% revenues raised being donated to help Japan CLICK TO BUY .
Stars Book & Video





With every book sold the 100% revenue will be donated to Charity to help fight the terrible plight of world-wide Famine

Every Book sold will raise 100% revenue in funds for the charity Global Links that are supplying help,
food and medication to the much in need Desperate People of Haiti...
Help Them To Do More By Buying the books here...
http://stores.lulu.com/store.php?fAcctID=46204439

The 'MAGIC' Of Michael Jackson Book & Video

This is a boook that raises funds for the MJFanclub
One year on and we recieved this wonderful composed letter of thanks...

To Purchase this or any other book go to my publisher BookStore link here..


ISBN: 978-1-4092-4723-4
To Purchase go here http://www.lulu.com/content/4958601
After being moved to tears watching old Veterans paying tribute to fallen comrades
Patricia Ann Farnsworth-Simpson was inspired to write a poem which she then put on to poetry websites. Later still feeling much compassion in her heart she was moved once more by another poet's words that really did hit home because they came from Jim Elwood Davis a Marine who himself served in Vietnam. It was by reading his poems that Pat had first thoughts about the book. Ideas that Pat then passed by Jim who immediately enthused, offered his full support in recruiting other poets to join in by donating their poetry. The response was immediate with poems coming not only from ex-service men, their sons, wives, widows and daughters but from many poets world wide that just believe it a duty to support the serving troops and Veterans...
Thus between them creating a very well accomplished book that touches upon all aspects of military life. Including poems that show the loss and injuries seen in war, the triumphs of battle, the heartache at leaving loved ones behind and the overwhelming joy at coming home…Along with many, many prayer poems asking for greater understanding and loving care be given to the returning men and Vets from other wars. This book and cover has been worked on voluntary by Pat who put all the poems so generously donated by the Poets into a manuscript to create this wonderful completed book with all revenue from sales going directly to the USO.
The Season's Collection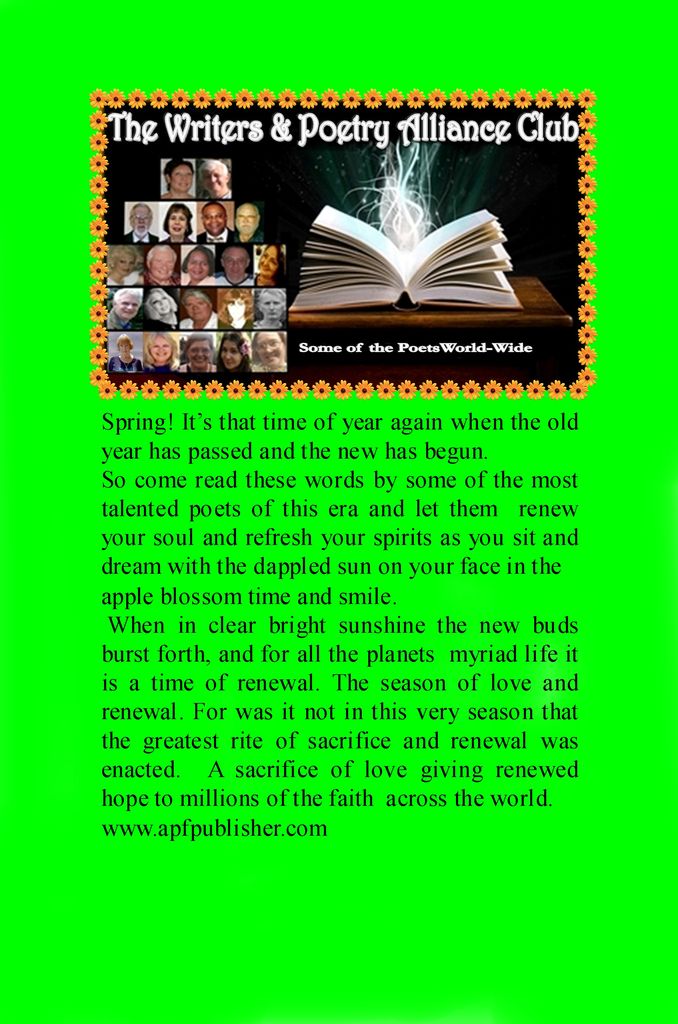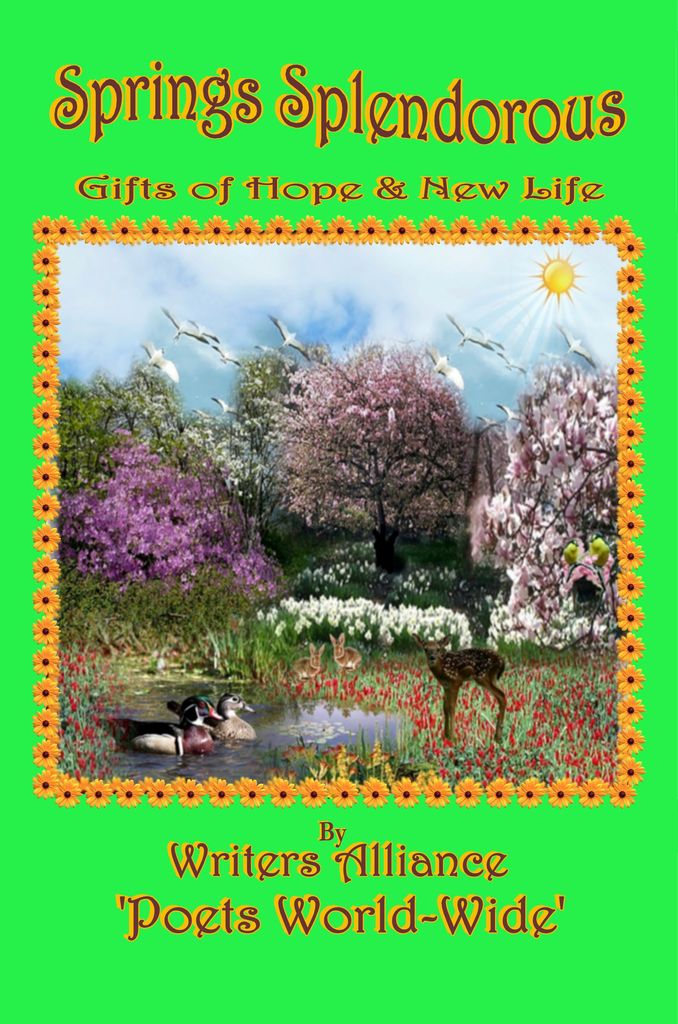 ISBN: 978-1-4476-6669-1
See The wonderful video about this book and thepoets that helped to create it...
PRECIOUS PRAYERS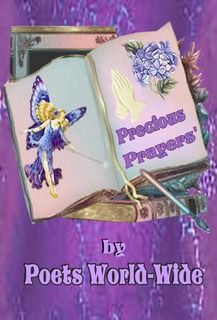 This beautiful book will reach out and touch all that read. Within it you will find many poems of prayers asking for love and understanding, peace and good health not only for the sick but also for the young and healthy who worry not only about the ailments of man but greatly too about the troubles of the world... This is a book that will help any church, organisation or school where their is a need for prayers said...and it will grace any doctors or hospital waiting rooms. But most importantly each book sold will benefit... The Ronald McDonald House Charity.
available from our store at
http://stores.lulu.com/store.php?fAcctID=620220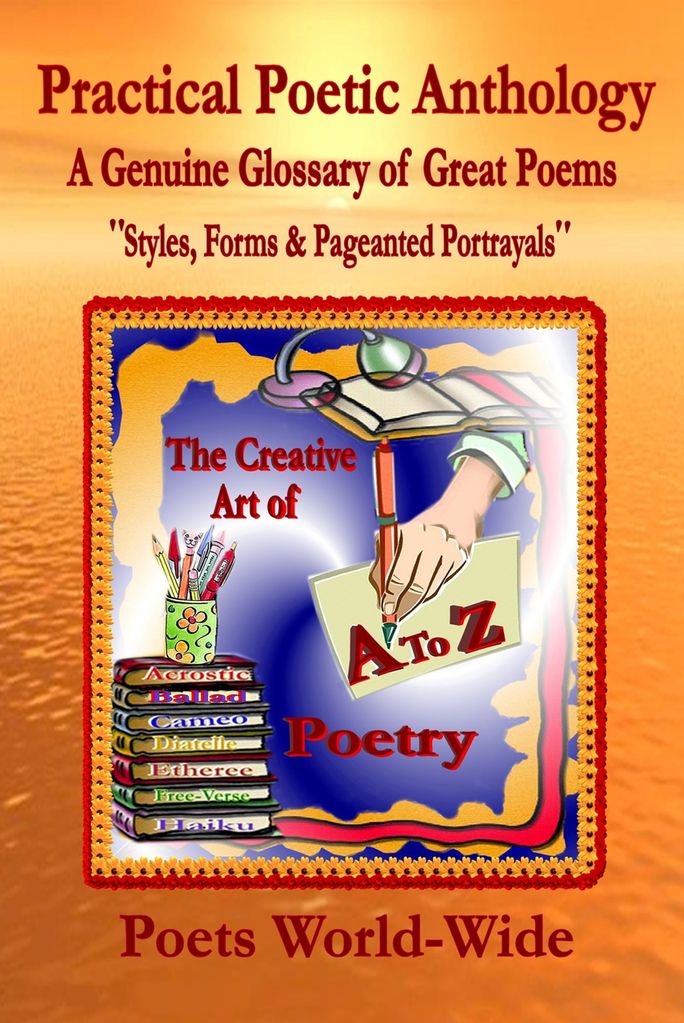 ISBN: 978-1-4092-9383-5
www.pfppublishers.com has opened the way for your reading, learning, and uplifting pleasure.
The application of visionary outlook from poets and authors worldwide, have delivered word of inspirational poetry and uplifting creative thoughts for your reading pleasure. Enjoy the poems from these poets and authors and tell your friends and family members
about this great Practical Poetic Anthology reflecting A Genuine Glossary of Great Poems by poets worldwide.
View the video of this book and the participating Poets here

http://www.youtube.com/watch?v=GCqtgLsfFS0
Purchase your copy of this book here
http://www.lulu.com/content/paperback-book/practical-poetic-anthology/7484269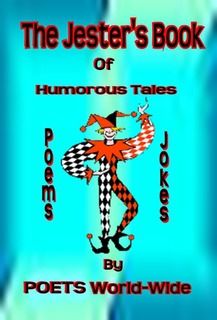 A book of tales / funny true stories and jokes both old and new put into poetry many with the rhyme adding greatly to the telling and re-telling... it is a book aimed at tickling the adult mind with jest and tongue in cheek humor. This book will let you see many a well known poet in another light... A joyful experience assured...
Fund Raising Children's books proudly released by Poets World-Wide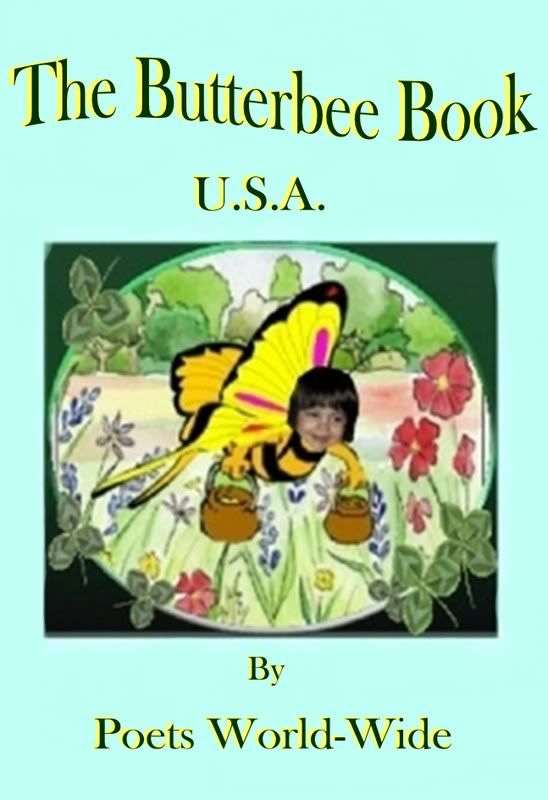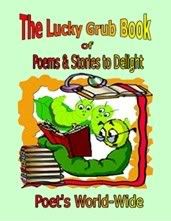 A delightful books for all children to love and read, one too that will be greatly enjoyed by all who love reading poetry with a story/message written within. These books are like taking a magical journey through life, where love of God triumphs and loving care of children, animals both pets and wild are shown within the pages. A book passionately put together by poets world-wide to give children pleasure and encourage them to read more, but also to help raise funds for sick children in need as every author taking part as donated their work to aid the very worthy cause...
Book To Help Those With Alzheimers
STANDING TALL WHEN FEELING SMALL
This book came about through the caring love and dedication by poet Terri Wright, whose mother is a victim to the Alzheimer curse.
The pain of seeing her Mother lost in mind to her provoked her into trying to do something to help her and others like her to get the cure needed. With encouragement from her friends Pat Simpson and Daveda Gruber Terri wrote an appeal out on all the internet poetry sites she was a member of appealing for poets to write and donate a poem into this book done to raise funds by giving all the revenue to the charity! The response was immediate with many well known well published poets/ authors writing wonderful words to donate.
Thus Terri saw her hopes of doing something come true!
For here within this book you will find poems that show true understanding for the one suffering the illness and all so much compassion for the families involved that really do feel the pain of seeing a loved one losing all their recollection of them and the day!
There is many wonderful prayer poems too, that have been penned
In appeal to God and His healing Angels to come close around all these patients, to hold them tight and let them feel the love that the families at this time feel as if they are failing to show! There are poems to help theses families understand that it is just a temporary forgetfulness of them by the elderly because when the time comes for God's calling they will once again see all clarity returned!
The publishers Passion for Poetry happily gave their services for free for the cause
(Pat & Daveda both poets themselves)
Say "It was a pleasure and honor to put this book into print and to be associated with all the esteem poets involved.
Now anyone purchasing the book can do so with the joy of knowing they too have helped raise cash for the fund...
The cover art work done by Pat Simpson shows a couple standing tall against the trees, but small beside the man made tower blocks.
Pat believes the tower blocks are symbolic of the walls people can build around themselves to protect or to sometimes to hide in...
Alzheimers is a tower block that we pray with more help and study
man will find a way of demolishing it...
Please help us to find the way, get a copy of this book and encourage more to buy it at
If you like my site will you please do me a great favour by clicking this link to vote for my site