WELCOME TO THE PAGE OF POET LEOLARK
AKA
GEORGE L ELLISON
See my books in my own book store here
http://www.lulu.com/spotlight/leolark
Do you want to know my story
Well! There isn't much to tell
I was born in the month of August
Under Leos' spell
Twas the year of the Dragon
As it will be in 2012
When I will attain sixty years
But on that let us not delve!
I only live ten miles
From the place where I was born
In a hospital in Newcastle
That's closed now, tired and worn
I would be seen on regular occasions
From the age of four I was heard to sing
I was called "The Happy Wanderer"
For often doing my thing!
From the tune I had on my lips
I never knew of a music chart
But tunes just seemed to stick
In my mind and in my heart!
At twenty-one I went abroad
Europe for to see
But it was my time at Dachau
That made the biggest impression on me
In Seventy- four I made the trip
To the palace to be presented
By the Duke of Edinburgh
In the ballroom I happily attended
A day I'll not forget
For it was most splendid
To receive my D of E award
For my effort in the work I did
I spent a few years hostelling
Where I met my ex and my best man
Then in eighty-two I met Sheila
And soon became a married man
Now I have written
About all of this and much more
In poetic muses for you to
Enjoy for sure!
My Latest Book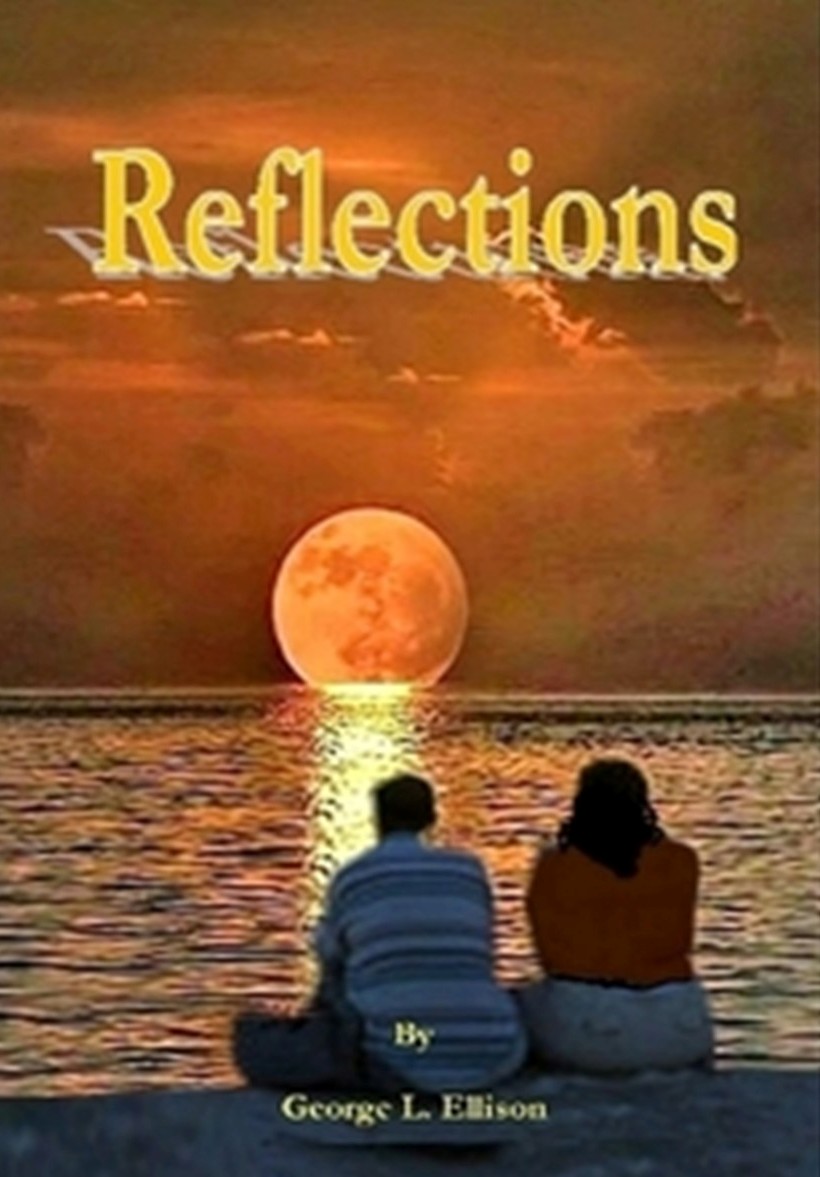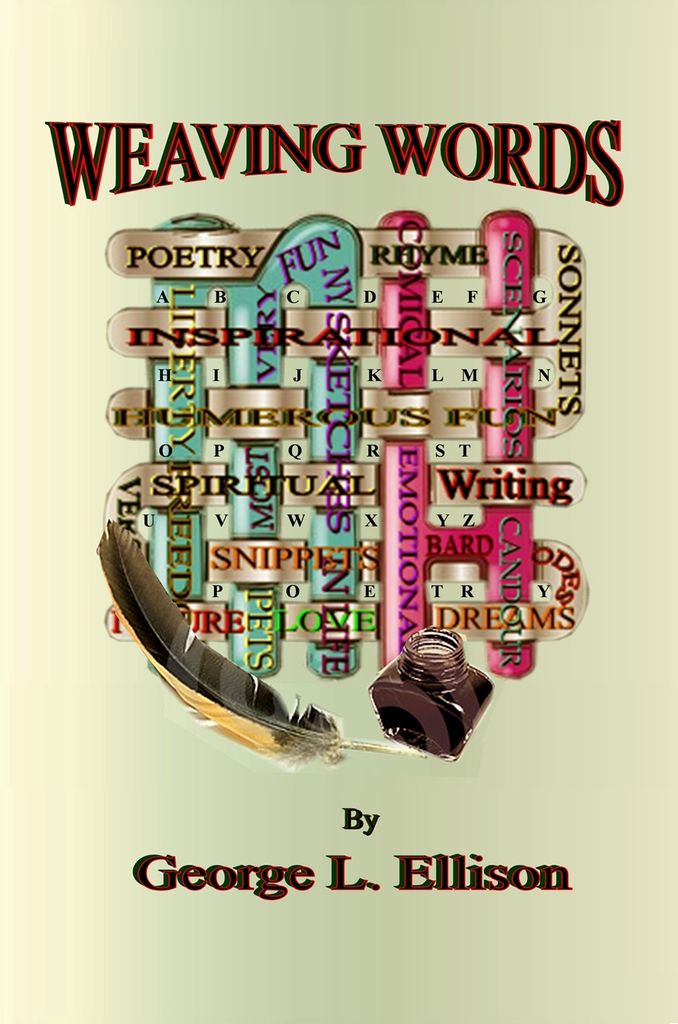 Weaving Words is just what this poet truly does... both with content and subjects
suitable for all portrayed most especially in the great many varying poetry styles
and forms that are around today ... including some in Georges own creations
and that of his fellow Poets at the Writers & Poetry Alliance
Click Logo to buy
Please Click to view by You Tube and you'll Score Me an Hit
In This My First Book Titled:
POETIC MUSES, REMINISCES AND RANDOM THOUGHTS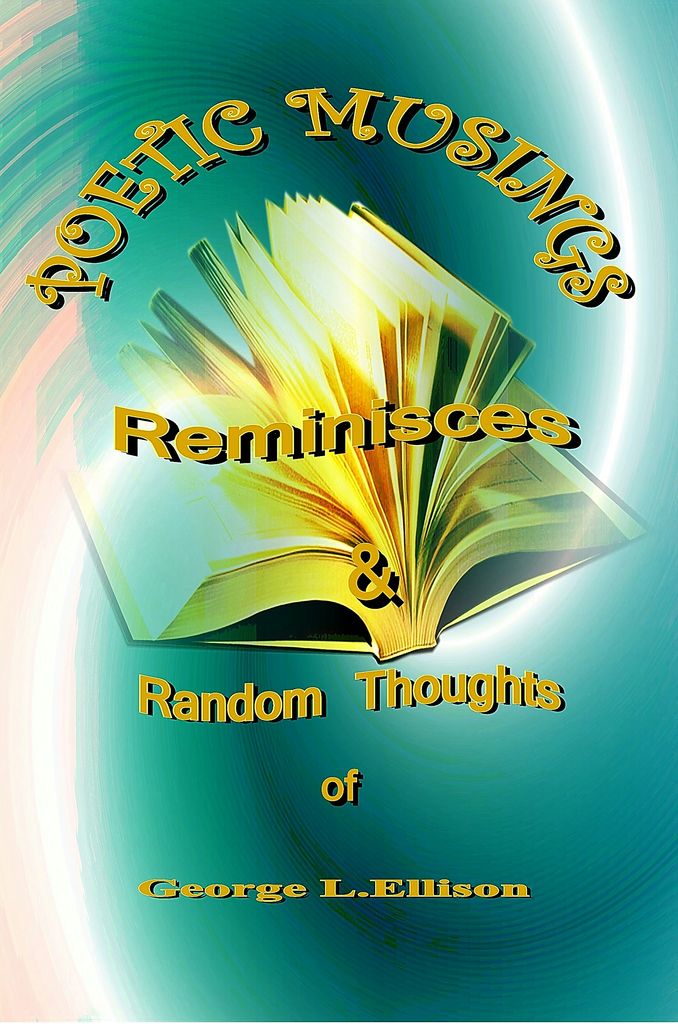 ISBN:
978-1-4466-1993-3
Cover designed by Pat Simpson
I

t is with great pleasure that I present this body of work amassed over the last 17 years; I hope you enjoy the reading of them as I have in writing them! These poems cover a wide variety of moods, sentiments, likes and dislikes and many different styles, which I have attempted to master Including two of my own invented styles

Take a Letter

in which each line begins with the nominated letter and the last line of verse being just one word And the

5's and 3's style, which has 15, lines with set syllable counting
:
I
have started with poems
Poetic Musings done in my own created style
followed by
Verse
which best describes my thoughts on my own work,
though the first poem I wrote was
Concrete Jungle.
A few of the poems are of my thoughts on the society in which I live and some of the subjects that really get under my skin!
Some of my poems are Humorous, well if we didn't have any fun, life would be pretty miserable for all of us, I have poked fun at people I know as well as myself, anyone who recognises themselves in any of my work please be assured it is all tongue in cheek
.

Some poems are of a romantic nature, there is always romance in all walks of life and I have taken a few liberties in the writing of some of these poems about friend's acquaintances and lost loves!
Then there are the best of the rest of my poems written in the last 17 years including Fateful Forecast a poem about the perils of the sea, Lest we Forget which was some years in the making as the event happened in 1973 and has been imprinted on my psyche ever since...
The Hug which was inspired by reading Staying Alive a compilation of poems from Bloodaxe Publishers who had two different poems of the same title and different lengths and I just thought I could do one on that subject hence the poem. Brother Masons Harmony.
This is a Masonic poem about performing after dinner to those present, it could just as easily fit any performing situation Sir Bobby is about Sir Bobby Robson and all he represented.
I hope you enjoy the rest without preamble as I say in My Copyright some are better than others I know that without being told, but I put them into print so you can judge for yourself!
George L. Ellison
CLICK HERE TO BUY
Please View My Video You Will Enjoy It ... I Promise...

Please Click to view by You Tube and you'll Score Me an Hit